Winding Up Proceedings under SICA are to continue in High Court and not in NCLT-Supreme Court
By
EDITORIAL TEAM INSOL INDIA

Posted On :

January 15, 2019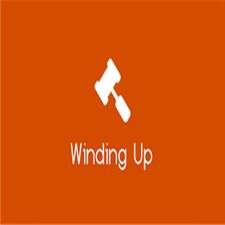 The Supreme Court in Jaipur Metal and Electricals Employees Organization vs Jaipur Metal and Electricals Limited allowed the appeal against the judgment of the Rajasthan High Court which refused to transfer the winding up proceedings to the NCLT.

The case pertains to the winding up proceedings of Jaipur Metals and Electricals Limited ("Company"). The Company had made an application for restructuring before the Board of Industrial and Financial Reconstruction ("BIFR") under the Sick Industrial Companies Act, 1985 ("SICA"). Later, the BIFR forwarded an opinion to the Rajasthan High Court that the Company ought to be wound up under Section 20 of the SICA. Meanwhile, a workers' union filed a writ petition seeking liquidation of the Company for realization of their dues. In 2018, a financial creditor of the Company moved application under Section 7 of the Insolvency and Bankruptcy Code, 2016 ("IBC") to initiate insolvency resolution process of the Company. The application was admitted by the NCLT which was stayed by the High Court. Also, the High Court refused to transfer the winding up proceedings pending before it to the NCLT. These decisions of the High Court were challenged in the Supreme Court by the workers union.

The apex court held that the omission of Rule 5(2) Companies (Transfer of Pending Proceedings) Rules, 2016 ("Transfer Rules") was due to repeal of SICA. Section 434 of Companies Act, 2013 read with Rule 5 and 6 of the Transfer Rules had specifically referred to the classes of cases to be transferred to NCLT. Since, no specific reference was made to SICA proceedings, it cannot be held that they cannot continue in High Court. However, the High Court order which set aside the NCLT's order of admission of application under Section 7 IBC was held to be erroneous and invalid by the apex court since the proceedings in NCLT are independent proceedings and by virtue of Section 238 of IBC, have an overriding effect.