The National Company Law Appellate Tribunal ("NCLAT") to expedite the hearing of the pleas of the resolution applicants of Essar Steel Limited ("ESL")
Posted On :
June 01, 2018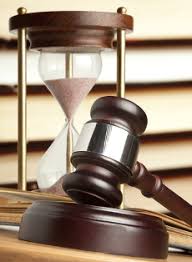 The resolution applicants of ESL i.e. NuMetal and ArcelorMittal, had filed applications before the NCLAT challenging the disqualification of their respective bids submitted under the corporate insolvency resolution process of ESL.
The NCLAT, on May 22, 2018, had admitted the petitions filed by NuMetal and ArcelorMittal and scheduled the petition for hearing on July 23, 2018. The NCLAT had also ordered for the status quo to be maintained for the intervening period.
However, the lenders of ESL had filed a petition against this order of NCLAT requesting the NCLAT to schedule the hearing for an earlier date on account of loss of value of the business owing to delays.
Accordingly, the NCLAT had expedited the hearings of the petitions filed by NuMetal and ArcelorMittal and heard them on May 30, 2018, following which, the petitions have been adjourned to July 02, 2018.