The Insolvency and Bankruptcy of Board of India continues with its endeavor to increase awareness about the Insolvency and Bankruptcy Code
By
EDITORIAL TEAM INSOL INDIA

Posted On :

January 15, 2019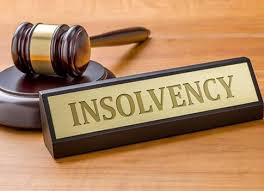 The Insolvency and Bankruptcy of India ("IBBI") organized the following conferences with an aim to encourage participation of all stakeholders in the insolvency regime and to highlight the paradigm shift in the regime due to the advent of the Insolvency and Bankruptcy Code, 2016 ("IBC"):
Awareness Programme on IBC in Guwahati and Shillong to encourage participation from the North Eastern Region in respect of registration of Insolvency Professionals and Registered Valuers.
3rd IP Conclave in Hyderabad. The previous two conclaves were organized in Mumbai and Delhi.
Both the conferences were organized in association with the three Insolvency Professional Agencies namely, Insolvency Professional Agency of Institute of Cost Accountants of India, ICSI Institute of Insolvency Professionals and Indian Institute of Insolvency Professionals of Institute of Chartered Accountants of India.