Order of National Company Law Tribunal ("NCLAT") in the matter of State Bank of India vs. D.S. Rajendra Kumar & Ors. dated April 18, 2018
Posted On :
May 03, 2018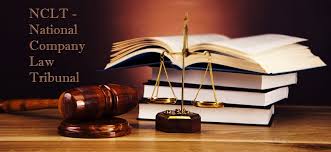 The State Bank of India ("SBI") had filed an insolvency petition in the Chennai bench of the National Company Law Tribunal ("NCLT") for the recovery of financial credit ("Loan") extended to M/s Brilliant Alloys Private Limited ("Corporate Debtor"). The NCLT admitted the petition on September 28, 2017 and declared moratorium under Section 14 of the Insolvency and Bankruptcy Code, 2016 ("IBC"). An appeal was filed by SBI against the order of the NCLT dated January 23, 2018 where it held that SBI cannot initiate insolvency proceedings under Section 60(2) of the IBC against the personal guarantors to the Corporate Debtor with respect to the guarantee for the Loan extended by SBI, till (i) the moratorium period comes to an end; or (ii) the adjudicating authority approves a resolution plan under Section 30(1) of the IBC; or (iii) the adjudicating authority passes an order for liquidation under Section 33 of the IBC.
The NCLAT in this case held that the moratorium under Section 14 of the IBC would be applicable only to the proceedings against the Corporate Debtor and the personal guarantor, if pending before any court of law/tribunal or authority but the order of moratorium would not be applicable for filing an application for triggering corporate insolvency resolution process under Sections 7 or 9 or 10 of the IBC against the 'Guarantor' or the 'Personal Guarantor' under Section 60(2) of the IBC, thereby restating and confirming the decision in the matter of Ramakrishnan vs. Veesons.