Order of Kolkata Bench of the National Company Law Tribunal ("NCLT") in the matter of State Bank of India vs. Electrosteel Steels Limited dated April 17, 2018
Posted On :
May 03, 2018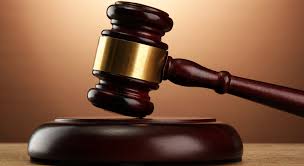 Renaissance Steel India Private Limited ("RSIPL") had objected to the resolution plan of Vedanta Limited ("Vedanta") in the corporate insolvency resolution of Electrosteel Steels Limited ("Corporate Debtor"), which has been approved by the committee of the creditors of the Corporate Debtor ("CoC") by 100% voting share
RSIPL objected the resolution plan on two grounds, firstly, that the CoC in disobedience of the order passed by the NCLT, approved the resolution plan; and secondly, that that the resolution plan submitted does not meet all the requirements under the Insolvency and Bankruptcy Code, 2016 ("IBC") and that Vedanta is ineligible as a Resolution Applicant under Section 29A(d) of the IBC given that its subsidiary, Konkola Copper Mines Pvt Ltd ("KCM") was convicted to with fine and three years of imprisonment for an environmental law violation in Zambia.
SRG Earth Resources Private Limited being an operational creditor contended that the resolution professional ("RP") of the Corporate Debtor did not admit its entire claim in violation of the provision of law. The RP denied all the allegations levelled against him and submitting that sufficient opportunity was given to them as per the provision of the Code.
The NCLT relying on the Supreme Court judgment of Standard Chartered Bank & ors. v/s Director of Enforcement & ors. held that an offence punishable with imprisonment is more serious than one punishable with imprisonment or fine and in the current case, KCM was convicted with an offence punishable with imprisonment or fine, which does not cause a disqualification under Section 29A of the IBC.

Further, in relation to the objections raised by of the Operational Creditor, the NCLT observed that as stated by the RP, the liquidation value of the Corporate Debtor in the instant case was Rs. 2899 crores, and as per the records the total admitted financial debt of the Corporate Debtor was Rs. 13,395 crores. Therefore the liquidation value to the operational creditor stood NIL and therefore none of the grounds alleged by Operational Creditor were found to be sustainable under any of the provision of the IBC and regulations made thereunder, and thus allowed the petition by approving the resolution plan submitted by Vedanta for the Corporate Debtor.