Newly registered insolvency professionals ("IPs") granted an option to attend proceedings of the National Company Law Tribunal ("NCLT")
By
INSOL INDIA EDITORIAL

Posted On :

February 20, 2019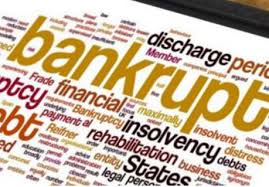 In order to ensure that IPs are familiar with the processes and procedures followed for filings and submissions made before the NCLTs, the Insolvency and Bankruptcy Board of India ("IBBI") and the NCLTs have agreed to allow newly registered IPs to observe the proceedings before NCLTs for a period of five days.
The attending IPs were required to be submit their interest in the format prescribed by the IBBI.
From the applications received, the IBBI has proposed to nominate five newly registered IPs to observe the NCLT proceedings.
The notification issued by the IBBI and the form for submitting interest to observe NCLT proceedings by IPs, can be downloaded from below link:
For more details please visit https://ibbi.gov.in/webadmin/pdf/whatsnew/2019/Jan/IBBI%20Letter%20dated%2030th%20Jan%202019%20[Attending%20NCLT%20proceedings]-1_2019-01-31%2014:05:18.pdf