NCLAT triggers Insolvency against an unincorporated Joint Venture IBC
By
EDITORIAL TEAM INSOL INDIA

Posted On :

January 15, 2019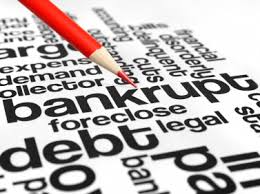 The National Company Law Appellate Tribunal ("NCLAT") in Mrs. Mamatha vs AMB Infrabuild Private Limited and Others held that insolvency can be triggered against an unincorporated joint venture between two companies on the grounds that if two corporate debtors collaborate and form an independent corporate entity for developing a land project and allotting the premises to its allottee, the application under Section 7 of the Insolvency and Bankruptcy Code, 2016 ("IBC") will be maintainable against both of them jointly and not individually against one or other.
AMB Infrabuild Private Limited ("Owner") and Earth Galleria Private Limited ("Developer") entered into a collaboration agreement for development of a piece of land. The Owner had agreed to and empowered the Developer to advertise and market the developed property as a 'Joint Venture Project' for all purposes. A memorandum of understanding ("MOU") was entered between the Owner, the Developer and the appellant. The MOU had referred the Owner and the Developer jointly as the Company and the appellant as the allottee.

The appellant had filed an application under Section 7 of the IBC for initiation of Corporate Insolvency Resolution Process ("CIRP") jointly against the Owner and the Developer ("Corporate Debtor"). The National Company Law Tribunal ("NCLT") rejected the application on the ground that the application under Section 7 of IBC cannot be filed jointly against the two Corporate Debtors, with the observation that there is no provision under the IBC where a petition for CIRP can be initiated against two Corporate Debtors who have collaborated for a Joint Venture. The question for consideration in the present appeal was that whether the application under Section 7 of the IBC is jointly maintainable against the Owner and the Developer.

The NCLAT held that the NCLT has failed to take into consideration the aforesaid facts and wrongly held that the CIRP cannot be initiated against the two Corporate Debtors. On perusal of the collaboration agreement read with the MOU, it was evident that the Owner had agreed to form a joint venture project with the Developer. In such case, both the Developer and the Owner should be jointly treated to be one entity for the purpose of initiation of CIRP against them.