Insolvency Professionals to follow strict disclosure norms
Posted On :
February 01, 2018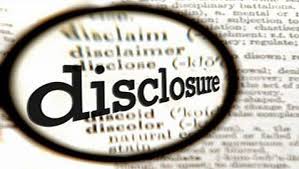 Insolvency and Bankruptcy Board of India is now all set for keeping a track on Insolvency Professionals. IBBI has come out with a set of tough guidelines that will attract punitive action if disobeyed. Undermentioned pointers are glimpse of disclosures an IP has to make both on their relationship with the corporate debtor and also on the fees and invoices charged for the bankruptcy proceedings:
Within three days of his appointment the insolvency professional will also have to disclose his relationship with other professionals engaged by him, financial creditors, interim finance providers and prospective resolution applicants to the Insolvency Professional (IP) of which he is a member.
The IP shall ensure timely and correct disclosures by him and the other professionals appointed by him.
The IP will have to disclose if he or any of his family members, including his spouse, spouses family, sibling or his family have any relation to the company. Also whether he or his family members (which includes his spouses family and also siblings' family) are a shareholder, director, key managerial personnel or partner of the company in any way.
He also has to disclose if he has received 5% or more of their gross revenue from the company or any related entity.
All payments will now have to be raised by the IP and paid into his bank account only.
The fees charged by these consultants will no longer be considered as fees for bankruptcy. Only the fees paid to the IP will qualify as fees for bankruptcy.
The IP shall disseminate the disclosures on its website within three working days of its receipt. The disclosures in respect of the ongoing processes shall be made to the respective IP by January 31, 2018.
Any wrong or delayed disclosure shall attract action against the IP and the other professional as per the provisions of law.