Insolvency Code- Amendment
Posted On :
February 09, 2018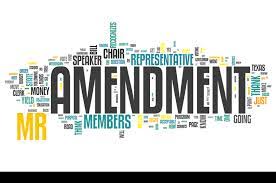 The Insolvency and Bakruptcy Code (Amendment) Act, 2017 received the President's assent on 18th January, 2018. With the amendment coming into force, the resolution applicants will have to meet the eligibility criteria prescribed under the Insolvency Code. This has evoked a mix respone from the stakeholders as the amendments are to keep away the errant promoters from acquiring the assets at a cheaper value. On the other end of the spectrum there are valid arguments that sweat equity cannot be ignored and all promoters should not be painted with the same brush as there could be certain genuine business failiures and will kill the spirit of entrepeneurship.

Further, the amendment also has authroised the IBBI to prescribe conditions on how to invite resolution applicants and approval of resolution plan by the creditors' committee. This perhaps has been done to give more powers to IBBI to evolve and adapt the regualtions as per the experience acquired.The jury is still out on the effect of the proposed amendments. With the passage of time we will see whether it will help achieve objectives of the Code.

Two major steps to fetch more value for the Stressed Assets:
As the Code is evolving and all the stakeholders doing their bit in order to solve the huge pile of NPAs, two major changes came in light last month:
First, is changes to CIRP regulations from the IBBI, not to disclose the 'liquidation Value' in the 'Information Memorandum', so that the resolution applicants assess the value, which can be 'enterprise value' as a going concern or otherwise, enabling better realization for all stakeholders and lesser haircuts.
Second, Mr. Viral Acharya, Deputy Governor of RBI, has indicated that setting up an online platform for trading and bidding for bad loans will bring transparency in pricing of the assets and their sale. He also said that Indian Banks' Association (IBA), Association of Asset Reconstruction Companies and credit rating agencies can come together to set up such a platform which could be equivalent of Loan Syndication and Trading Association (LSTA) in the United States.
Further, such a platform could enable three things-disclosure on credit events, digitization of loans and legal documents and standardization along the way.