INSOL India conducted a seminar on "Business Restructuring-Evolving Legal Issues and Imperatives"
Posted On :
May 03, 2018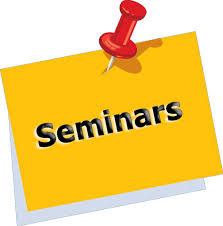 INSOL India along with the PHD Chamber of Commerce & Industry, New Delhi, conducted a Seminar on "Business Restructuring - Evolving Legal Issues and Imperatives" which was held on Saturday, 21st April 2018.
The seminar focused various issues including the laws relation to (a) corporate restructuring and business turnaround; (b) taxation laws and (c) insolvency, bankruptcy, judicial interference in reasonable situations and approach of the National Company Law Tribunals/National Company Law Appellate Tribunals. The seminar was a full day event with the first half being the inaugural session followed by 3 technical sessions.
The event witnessed addresses by the Hon'ble Chief Justice Mr. M. M. Kumar, amongst other eminent speakers comprising of lawyers and other prominent persons from the fraternity. At the event Mr.M.M Kumar, stated that Article 14 of the Constitution of India, which deals with right to equality, can be invoked in case any violation of the enacted law by COC comes into notice while examining the business restructuring plan and proposal referred to NCLT, in relation to a corporate debtor, under the Insolvency and Bankruptcy Code, 2016