Apex court yet again clarifies the scope and ambit of Section 8 and Section 9 of the Code
By
EDITORIAL TEAM - INSOL INDIA

Posted On :

December 14, 2018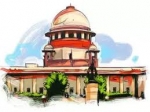 In the case of Transmission Corporation of Andhra Pradesh Limited vs. Equipment Conductors and Cables Limited, the Supreme Court allowed the appeal, holding that once the operation creditor has filed an application under Section 9 of the Insolvency and Bankruptcy Code, 2016 ("Code") the adjudicating authority must reject the application under Section 9(5)(2)(d) of the Code if there is a notice of dispute received by the operational creditor or there exists a record of dispute in the information utility.
Transmission Corporation of Andhra Pradesh Limited ("Appellant") had awarded certain contracts to Equipment Conductors and Cables Limited ("Respondent") for providing goods and services. Later, dispute arose between the parties and the Respondent initiated arbitration proceedings against the Appellant. Part decree was awarded by the competent court in favour of the Respondent. However, the Respondent filed an application under Section 9 of the Code stating that it had served a demand notice for the entire disputed amount and that the said dues were not paid by the Appellant. National Company Law Tribunal ("NCLT") dismissed the application. Thereafter, the respondent filed an appeal before the NCLAT. Without discussing the merits of the case, National Company Law Appellate Tribunal ("NCLAT") ordered the Appellant to settle the claim with the Respondent, failing which it will pass an appropriate order on merit, clearly indicating that failure to pay the amount would cause the initiation of corporate insolvency resolution process ("CIRP").
Under Section 9 of the Code, existence of undisputed debt is sine qua non for initiation of CIRP. In the present case, in the course of the arbitration proceedings, certain claims were categorically rejected by the arbitral council on the ground that they had become time-barred. An appeal in relation to such failed claims failed yet again. Thereafter, the Respondent attempted to recover the amount by filing an execution petition, wherein the court held that since that particular amount was not payable under the arbitral award, the execution was not maintainable to such extent.
Citing the judgement in the case of Mobilox Innovations Private Limited vs. Kirusa Software Private Limited, the Supreme Court reiterated that the Code is not a substitute to a recovery forum and the existence of real dispute defeats the invocation of insolvency proceedings under the Code. Allowing the appeal filed by the Appellant, the Supreme Court set aside the order passed by NCLAT.